SPINAL DECOMPRESSION
A NON-SURGICAL SOLUTION TO PAIN
---
Our non-surgical spinal decompression tables target specific spinal discs and safely removes pressure on the affected nerve.
Not like any decompression you have seen in LA! Using state of the art computer technology, we gently and safely help remove the pressure on the affected nerve using your MRI or X-ray to find the best angle for your problem.
| | |
| --- | --- |
| Neck Decompression | Back Decompression |
---
SPINAL DECOMPRESSION WORKS GREAT FOR:
---
Pinched Nerves

Sciatica

Back Pain

Neck Pain

Disc Problems

Bulging Discs
Herniated Discs
Slipped Discs
Protruding Discs

Spinal Conditions

Facet Syndrome
Degenerative Disc Disease
Spinal Stenosis
Scoliosis
---
IDENTIFYING YOUR BODY'S NEEDS
---
The discs in your spine act as shock absorbers.
They are made of cartilage that can become irritated, inflamed, bulged, or ruptured if the spine undergoes trauma, whether big or small.
There may be signs that you suffer from disc issues, such as numbness and tingling in the arms and legs that are often followed by sharp, shooting pains. You can, however, have serious disc issues without having any indications. The severity of your pain does not necessarily dictate the condition of your discs.
---
HOW WE HELP
---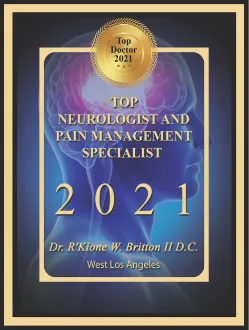 To get you feeling better, we take a multipronged approach to your care. Here are some of the common symptoms associated with herniated and slipped discs and the tools we use to address them:
Inflammation and Pain: We use state-of-the-art multi-axial spinal decompression to gently and safely remove the pressure on the affected nerve. As this pressure is released the body can address the inflammation that is causing pain. The disc, bone or muscle that was pressing on the nerve is gently removed so you can return to your life with optimal health. Low-Level Laser Therapy is also used to ease the pain of inflammation as well as increase blood flow to damaged tissue.
Muscle Pain and Tightness: Scar tissue removal using SoftWave Therapy, Rapid Release and Physiotherapy are used to tackle muscle pain and tension and to regain strength and rebuild normal tissue.
Nerve Pain and Tissue Regeneration: To address these issues, we offer the newest forms of high-powered laser and high-energy electrical stimulation. We also utilize vibration platform training to retrain nerves and restore blood flow.
Call us today at (310) 427-7374 to schedule an appointment.